Unsere Forschung wird zum einen aus Landesmitteln der TU Darmstadt sowie zu großen Teilen in drittmittelfinanzierten (BMBF, HMWK, DFG und BMEL) Forschungsprojekten realisiert.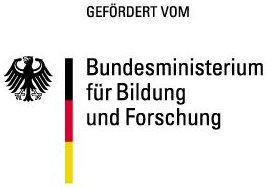 Aktuelle Projekte
SFB1119 CROSSING: Kryptographiebasierte Sicherheitslösungen als Grundlage für Vertrauen in heutigen und zukünftigen IT-Systemen (1.8.2018-30.06.2026, DFG)
SFB CROSSING – Kryptografiebasierte Sicherheitslösungen als Grundlage für Vertrauen in heutigen und zukünftigen IT-Systemen (01.08.2018-30.06.2026, DFG) – Website
The goal of the Collaborative Research Center CROSSING is to provide cryptography-based security solutions enabling trust in new and next generation computing environments. The solutions will meet the efficiency and security requirements of the new environments and will have sound implementations. They will be easy to use for developers, administrators, and end users of IT, even if they are not cryptography experts.
Our focus are aspects of usable security.
2022
2021
2020
2019
2017
TraCe: Regionales Forschungszentrum "Transformations of Political Violence" (1.4.2022-31.3.2026, BMBF)
TraCe: Regionales Forschungszentrum "Transformations of Political Violence" (1.4.2022-31.3.2026, BMBF)
Die Geschichte moderner Gesell­schaften und der inter­nationalen Beziehungen wird üblicher­weise als ein schritt­weiser Verzicht auf Gewalt erzählt. Von einer Über­windung organisierter Gewalt kann allerdings keine Rede sein. Aktuelle Tendenzen weisen vielmehr in die entgegen­gesetzte Richtung: Das welt­weite Konflikt­geschehen hat an Inten­sität wieder zu­genommen; Globalisierung und techno­logischer Wandel ermöglichen neue Formen kriege­rischer und terroris­tischer Gewalt. Diese Ent­wicklungen verweisen auf Trans­formationen, die existierende Normen und Praktiken zur Einhegung politischer Gewalt heraus­fordern. Das Regionale Forschungs­zentrum "Trans­formations of Political Violence" untersucht diese Ent­wicklungen mit dem Ziel, die Konse­quenzen für den inner­gesell­schaftlichen und inter­nationalen Frieden zu iden­tifizieren und Strategien zur Ein­dämmung politi­scher Gewalt unter den sich ver­ändernden Bedingungen zu entwickeln.
Das Regionale Forschungs­zentrum "Trans­formations of Political Violence" ist ein Kooperations­projekt des Leibniz-Instituts Hessische Stiftung Friedens- und Konflikt­forschung (HSFK), der Goethe-Universität Frankfurt, der Justus-Liebig-Universität Gießen, der Philipps-Universität Marburg und der Technischen Universität Darmstadt. Es handelt sich um eine inter­disziplinäre Forschungs­initiative, die vom Bundes­ministerium für Bildung und Forschung (BMBF) finanziert wird (Laufzeit: April 2022 – März 2026).
Mit der Errichtung des regionalen Forschungs­zentrums inten­sivieren die beteiligten Partner­institutionen ihre bestehende Zusammen­arbeit und bündeln ihre Ex­pertise in der inter­disziplinären Gewalt­forschung. Durch die thematische Profil­bildung und die Etablierung dauerhafter Veranstaltungs­reihen schaffen sie ein regionales Kompetenz­zentrum für Forschung, Lehre und Wissens­transfer, das inter­national sichtbar ist und systematisch zur Einhegung und Prävention politischer Gewalt beiträgt.
Das Zentrum bringt disziplinäre Pers­pektiven aus Politik­wissen­schaft, Soziologie, Geschichts- und Rechts­wissenschaften, Sozial­anthropologie, Sozial­psychologie, Kultur- und Sprach­wissen­schaften und Informatik sowie verschiedene methodologische Ansätze zusammen und untersucht das Zusammen­spiel unter­schiedlicher Typen und Ebenen politischer Gewalt systematisch in drei thematischen Forschungs­feldern sowie in einem Synergiefeld.
GRK2050 P&T: DFG-Graduiertenkolleg Privatheit und Vertrauen (1.4.2020-30.9.2024, DFG)
DFG-Graduiertenkolleg Privatheit und Vertrauen (1.4.2020-30.9.2024, DFG)
In dem von der Deutschen Forschungsgemeinschaft finanzierten Graduiertenkolleg "Privatheit und Vertrauen für mobile Nutzer" werden interdisziplinär neue Lösungen für den Schutz der Privatsphäre bei der mobilen Internetnutzung entwickelt. Vertreter der Informatik, Usability und Wirtschaftswissenschaften aus der TU Darmstadt arbeiten eng mit Wissenschaftler aus den Bereichen der Rechtswissenschaften und der Soziologie der Universität Kassel zusammen. Sie alle arbeiten in interdisziplinären Promotionsthemen an der Vision eines neuartigen persönlichen Mobilgeräts.
Das Graduiertenkolleg möchte zu besserem und persönlich anpassbarem Schutz der Privatsphäre der Nutzer und zu mehr Transparenz in der IT-Welt beitragen. Die Nutzer sollen in der Lage sein, das sie umgebende Netzwerk und seine Komponenten hinreichend zu verstehen, die vermeintliche Qualität einer Dienst- und System-Nutzung mit all den Vor- und Nachteilen abzuwägen und so die Vertrauenswürdigkeit zu bewerten. Die Ergebnisse des Graduiertenkollegs sollen dazu beitragen, dass die Grundrechte auf informationelle Selbstbestimmung und auf Schutz des Telekommunikationsgeheimnisses im Internet künftig besser verwirklicht werden können.
2022
2021
Das Netz hat Geschichte: Netzwerk- und Vulnerabilitätsanalyse Kritischer Infrastrukturen am Beispiel IKT und Verkehr in Rhein/Main (1.1.2023-31.12.2023, FIF-IANUS)
Das Netz hat Geschichte: Netzwerk- und Vulnerabilitätsanalyse Kritischer Infrastrukturen am Beispiel IKT und Verkehr in Rhein/Main (1.1.2023-31.12.2023, FIF-IANUS)
Wohl kaum eine Infrastruktur gilt moderner als elektronische Kommunikationssysteme. Doch auch digitale Kommunikationsmittel haben eine Geschichte. Die Historizität von Infrastrukturen hat enorme Auswirkungen auf ihre aktuelle Gestalt. Insbesondere die Vulnerabilität von Infrastrukturen ist stark von historischen Strukturen geprägt. Die räumliche Ausdehnung der Netzwerke aufgrund historischer Strukturen reproduziert ungleiche Vulnerabilitätsniveaus.
Das Projekt wird die Verletzlichkeit der kritischen Infrastrukturen Verkehr und Kommunikation in der Rhein-Main-Region analysieren. Beide komplexen Netzwerkstrukturen haben sich aus mehr oder weniger heterogenen "Zeitschichten" entwickelt, die aus raum-zeitlicher und technischer Perspektive untersucht werden. Das Projektziel ist es, aus der historischen Entstehung und der aktuellen Technologieverbreitung Lehren für eine resilientere Gestaltung zu ziehen. Auf der Grundlage von Literaturrecherche und Konzeption wird eine qualitative Interviewstudie durchgeführt, um Hypothesen über das implizite Wissen über die zeitliche Heterogenität, die daraus resultierenden Schwachstellen und die interdependente Entwicklung beider Sektoren zu generieren. Anschließend sollen quantitative Netzwerkanalysen Einblicke in die Gemeinsamkeiten und Unterschiede der Verbreitung und der daraus folgenden Verwundbarkeit emergenter Technologien liefern. Zu diesem Zweck wird eine Archivstudie vorgesehen, in der die zeitlichen Schichtungsprozesse der Infrastrukturen aufgeschlüsselt und Hypothesen historisch geprüft werden. Die empirischen Schritte des Projekts sind eingebettet in eine initiale interdisziplinäre Konzeption und eine abschließende gemeinsame Projektevaluation.
AgriRegio: Infrastruktur zur Förderung von digitaler Resilienz und Klimaresilienz im ländlichen Raum am Beispiel der Pilotregion Nahe-Donnersberg (BMEL, 1.1.2022-31.12.2023)
AgriRegio: Infrastruktur zur Förderung von digitaler Resilienz und Klimaresilienz im ländlichen Raum am Beispiel der Pilotregion Nahe-Donnersberg (BMEL, 1.1.2022-31.12.2023)
Smart Farming macht ressourcenschonendes und wirtschaftlicheres Arbeiten in der Landwirtschaft möglich. Doch die Digitalisierung bietet den Landwirten nicht nur betriebsinterne Vorteile. Sensordaten können auch beim überbetrieblichen Logistik- und Bewirtschaftungsmanagement neue regionale Handlungsoptionen zum Boden-, Pflanzen- und Klimaschutz liefern. Ein Ausfall oder gar Angriff auf die dabei eingesetzten digitalen Lösungen kann jedoch im Extremfall zu Produktionsausfällen und Versorgungsengpässen führen. Im neuen Verbundvorhaben "AgriRegio – Infrastruktur zur Förderung von digitaler Resilienz und Klimaresilienz im ländlichen Raum am Beispiel der Pilotregion Nahe-Donnersberg" wird jetzt ein innovatives Konzept für dezentrales und resilientes Edge Computing zur Praxisreife entwickelt und erprobt. Damit soll die digitalisierte Datenerfassung und -nutzung in landwirtschaftlichen Betrieben widerstandsfähiger gemacht und die sicherheitskritische Infrastruktur auf dem Sektor Ernährung geschützt werden. Das Bundesministerium für Ernährung und Landwirtschaft (BMEL) fördert AgriRegio für zwei Jahre (1.1.2022 – 31.12.2023) mit einem Gesamtvolumen von ca. 800.000 Euro.
Ziel des Projekts AgriRegio ist es zu zeigen, dass sich auf regionaler Ebene ein flächendeckendes und vom Internet unabhängiges Sensornetz mithilfe von aktuellen, standardisierten Technologien des Edge Computings etablieren lässt. Beim Edge Computing werden digital erfasste Daten dezentral verarbeitet. Die in der Landwirtschaft eingesetzten smarten Sensoren sollen sich dabei an einen kostengünstigen Miniserver ("HofBox") zur lokalen Speicherung von Betriebsdaten, Geodaten und Fachinformationen anbinden lassen. Landwirte können so eigene IoT-Sensornetze im überbetrieblichen Verbund betreiben. Das Konzept wird im Rahmen einer öffentlich-privaten Partnerschaft unter Einbeziehung von regionalen Erzeugerorganisationen und Gebietskörperschaften in der Pilotregion Nahe-Donnersberg in Rheinland-Pfalz getestet. AgriRegio wird technologisch flankiert durch die vom BMEL geförderten Projekte GeoBox-Infrastruktur und Experimentierfeld-Südwest am  Dienstleistungszentrum Ländlicher Raum Rheinland-Pfalz.
Koordiniert wird das Verbundprojekt vom Lehrstuhl Wissenschaft und Technik für Frieden und Sicherheit (PEASEC) am Fachbereich Informatik der Technischen Universität Darmstadt. Weitere Partner sind IBM Deutschland GmbH, expeer GmbH, RLP AgroScience, der Maschinen- und Betriebshilfsring Rheinhessen-Nahe-Donnersberg e.V. sowie die Kreisverwaltungen Donnersbergkreis und Bad Kreuznach. Durch den Open-Source-Ansatz des Verbundprojektes wird die flächendeckende Einführung der bereits entwickelten, sensorgestützten HofBox unterstützt. Die in AgriRegio geplante experimentelle Operationalisierung einer resilienten, digitalen Infrastruktur bei Internetausfällen schließt sowohl Erzeugerorganisationen als auch die in Krisenfällen zuständigen Gebietskörperschaften bzw. Landkreise in eine regional ausgerichtete Digitalisierung der Landwirtschaft ein, die durch den Aufbau smarter Sensornetzwerke zudem die Umsetzung von umwelt- und klimaschonenden Bewirtschaftungs- und Logistikmaßnahmen sogar auf überbetrieblicher Ebene fördert. Dieser gesellschaftlich relevante regionale Ansatz von AgriRegio ist offen für eine herstellerübergreifende Beteiligung der IT-Branche und wird insbesondere für die etablierten Anbieter verwundbarer Cloudlösungen von zunehmender Relevanz bei der Digitalisierung der Landwirtschaft als Teil der kritischen Infrastruktur.
Weitere Informationen zum Projekt finden Sie unter www.agriregio.peasec.de
2022
emergenCITY: Die Resiliente Digitale Stadt (1.1.2020-31.12.2023, HMWK)
emergenCITY – Die Resiliente Digitale Stadt (1.1.2020-31.12.2023, HMWK)
Die TU Darmstadt kann im Rahmen des hessischen Forschungsförderungsprogramms LOEWE ein neues Zentrum etablieren – es trägt den Titel "Die Resiliente Digitale Stadt" und wird bis Ende 2023 mit insgesamt 17,4 Millionen Euro gefördert. Dies gab das Hessische Wissenschaftsministerium bekannt.
Das LOEWE-Zentrum "emergenCITY" ("Resiliente Digitale Stadt") wird Lösungen erarbeiten, die in Krisenfällen einen Notbetrieb für und mit Informations- und Kommunikationstechnologien sicherstellen, schnelle Hilfe ermöglichen und eine effiziente Rückkehr zur Normalität unterstützen. Dazu muss sich die Technologie bereits im Normalbetrieb kontinuierlich "selbst-vorbereitend" auf Krisensituationen einstellen und diese autonom detektieren, so Hollick. In Notlagen sollen überlebenswichtige Dienste beschleunigt bereitgestellt werden. Das gewonnene Erfahrungswissen soll helfen, bei künftigen kritischen Situationen besser vorbereitet zu sein.
Das ist auch dringend erforderlich: Im Jahr 2050 werden zwei Drittel der Weltbevölkerung in Städten leben. Für das Wachstum von Städten sind anpassungsfähige und effiziente Infrastrukturen unerlässlich. Digitale Städte der Zukunft nutzen vermehrt Informations- und Kommunikationstechnologien, um vernetzte Infrastrukturen etwa in den Bereichen Energie, Verkehr, Gesundheit, Staat und Verwaltung bereitzustellen. Die Abhängigkeit dieser Systeme aus Informations- und Kommunikationstechnologien nimmt stetig zu – und sie werden durch Naturereignisse, menschliches und technisches Versagen sowie Gewalt und Terror verwundbar.
PEASEC ist Teil von emergenCITY. Teams von 23 Professorinnen und Professoren aus Informatik, Elektrotechnik und Informationstechnik, Maschinenbau, Gesellschafts- und Geschichtswissenschaften, Architektur, Wirtschaftswissenschaften sowie Rechtswissenschaften werden gemeinsam im universitären Verbund forschen – die Federführung hat die TU Darmstadt (Prof. Hollick), Partner sind die Universität Kassel und die Universität Marburg. Zusammen mit der Digitalstadt Darmstadt wird ein emergenCITY-Lab zur praxisnahen Erprobung von Lösungen etabliert. Das Bundesamt für Bevölkerungsschutz und Katastrophenhilfe bringt als weiterer Partner die gesamtheitliche Behörden- und Anwendungssicht ein.
2022
2021
2020
ATHENE-SecUrban: Secure Urban Infrastructures (1.1.2020-31.12.2023, BMBF+HMWK)
Das Konzept der Smart City zielt darauf ab, Städte effizienter, technologisch fortschrittlicher und intelligenter zu machen. In einer Stadt eingesetzte komplexe IT-Infrastrukturen und Sensornetze können dazu beitragen, Ressourcen zu schonen und die Lebensqualität der Bewohner*innen zu verbessern. Dabei sind zuverlässige und mit einer hohen Widerstandsfähigkeit gegen Cyberattacken ausgestattete Informations- und Kommunikationssysteme (IKT) für eine funktionierende Smart City unerlässlich.
In enger Abstimmung mit der Digitalstadt Darmstadt entwickelt ATHENE tragfähige Konzepte, die sicherstellen, dass sowohl die Infrastruktur als auch die Anwendungen zuverlässig implementiert werden können. Darüber hinaus erarbeitet ATHENE Empfehlungen für Prävention, Detektion und Reaktion auf Vorfälle, u.a. für Verantwortliche auf kommunaler Ebene.
ATHENE – Nationales Forschungszentrum für angewandte Cybersicherheit (seit 1.1.2019, BMBF+HMWK) – Website
2022
2021
2020
CYWARN: Analyse und Kommunikation des Lagebilds im Cyberraum (1.10.2020-30.9.2023, BMBF)
CYWARN: Analyse und Kommunikation des Lagebilds im Cyberraum (1.10.2020-30.9.2023, BMBF)
Die Zunahme komplexer Cyberangriffe, wie die Hackerangriffe auf den Deutschen Bundestag (2015) oder auf das Lukaskrankenhaus in Neuss (2016), verdeutlichen die Verletzbarkeit der Gesellschaft und Informationsinfrastruktur. Neben Technologien zur Informations- und IT-Sicherheit braucht es Frühwarnsysteme und Reaktionsstrategien zur Stärkung der zivilen Sicherheit. Sogenannte Computer Emergency Response Teams (CERTs) sind die zentrale Anlaufstelle für präventive und reaktive Maßnahmen bei IT-Sicherheitsvorfällen. Aufgrund der unüber-sichtlichen Informationslage bei Cyberangriffen ist die Auswertung und zielgruppengerechte Aufbereitung der Vorfälle für diese Teams eine große Herausforderung.
Das Projekt CYWARN verfolgt das Ziel, CERTs durch neue Strategien und Technologien bei der Analyse und Kommunikation des Cyber-Lagebilds zu unterstützen. Es entsteht ein Demonstrator, der die automatisierte Sammlung öffentlicher und geschlossener Datenquellen sowie eine Datenauswertung mit Glaubwürdigkeitsanalyse und Informationspriorisierung ermöglicht. Durch den hohen Grad an Automatisierung werden die Teams durch den Demonstrator darin befähigt, effizienter Cyberbedrohungen zu erkennen, zu analysieren und zu kommunizieren. Die Ergebnisse fließen in Handlungsempfehlungen, Sensibilisierungsmaßnahmen, Lageberichte und Warnmeldungen ein, die dann von den Teams für die adressatengerechte Kommunikation mit der Bevölkerung, Behörden oder KRITIS-Betreibern verwendet werden. Akzeptanz und Anwenderfreundlichkeit werden bei der Entwicklung ebenso berücksichtigt, wie ethische, rechtliche und soziale Rahmenbedingungen. Langfristig ist ein Einsatz auch bei anderen Behörden und Organisationen mit Sicherheitsaufgaben oder Unternehmen, die ein eigenes CERT betreiben, denkbar.
2022
2021
2020
ATHENE-FANCY: Future Data Economy and Society (1.1.2019-31.12.2022, BMBF+HMWK)
FANCY: Future Data Economy and Society  (1.4.2019-31.12.2022, BMBF+HMWK)
Daten können einen hohen Wert für Wirtschaft und Gesellschaft haben. Analyse, Zusammenführung und Nutzung von Daten stellen neben dem hohen ökonomischen Wert auch einen hohen gesellschaftlichen Nutzen dar, man denke z. B. an die Medizin. Auch im Bereich der Künstlichen Intelligenz nimmt die Bedeutung der Daten­ökonomie zu, vor allem durch die vielfältigen Einsatzmöglichkeiten des Maschinellen Lernens. Durch solch selbstlernende Algorithmen ergibt sich ein potenzieller Vorteil bei der Analyse von großen Datenmengen, die oft menschliche Analysefähigkeiten an ihre Grenzen bringen. Demgegenüber stehen jedoch große Risiken für den Schutz der Privatsphäre jedes Einzelnen.
Im Rahmen der ATHENE-Forschung erfolgt eine integrierte und interdisziplinäre Analyse des Trade-offs zwischen dem Wert von Daten einerseits und Privatsphäre-Risiken andererseits. Ein Schwerpunkt der For­schungs­arbeiten ist die gemeinsame Entwicklung von Privacy-Enhancing-Technologies (PETs), die einerseits die Kontrolle des Einzelnen über die eigenen persönlichen Daten erhöhen und andererseits die Analyse und Zusammenführung von großen Datenmengen ermöglichen. Auf dieser Grundlage werden Bausteine für faire und rechtskonforme digitale Ge­schäfts­modelle mithilfe von PETs entwickelt, die den Wert der Daten nutzen und gleichzeitig die Privatsphäre der Menschen schützen.
2022
2021
2020
2019
Geobox-II: Standardisierung der GeoBox-Infrastruktur II: Standardisierter Datenaustausch mit amtlichen Informationsportalen (1.7.2020-31.12.2022, BMEL)
Standardisierung der GeoBox-Infrastruktur – Phase 2: Standardisierter Datenaustausch mit amtlichen Informationsportalen

2022
2021
2020
2019
2018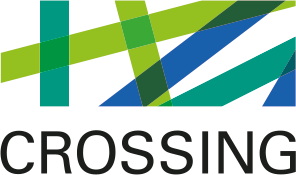 Frühere Projekte
Frühere Projekte an der TU Darmstadt:
DualUse: IT Research of Concern - Bewertung von Dual-Use Risiken in der Softwareentwicklung (1.1.2019-31.12.2021, FIF-IANUS)
IT Research of Concern: Bewertung von Dual-Use Risiken in der Softwareentwicklung (1.1.2019-31.12.2021, FIF-IANUS)

(gemeinsames Projekt mit dem Institut für Philosophie, Prof. Dr. Alfred Nordmann)
Dual-Use Potentiale werden in Risikobereichen der Physik, Chemie und Biologie in der Forschung und Entwicklung diskutiert, um den Missbrauch einflussreicher Technologien zu verhindern. Diese Ansätze der Dual-use Bewertung werden in diesem Projekt systematisiert und ihre Übertragbarkeit von den klassischen Natur- und Ingenieurwissenschaften in die Informatik, mit besonderem Schwerpunkt auf den Prozess der Softwareentwicklung, überprüft.
2022
2021
2020
2019
2018
HyServ: Hybride Dienstleistungen in digitalisierten Kooperationen (1.8.2018-31.7.2021, BMBF)
HyServ: Hybride Dienstleistungen in digitalisierten Kooperationen (1.8.2018-31.12.2021, BMBF, FKZ: 01IS17030B)
Die zunehmende Digitalisierung technischer Arbeitsmittel verlangt eine geänderte Sichtweise auf einzelne Dienstleistungen in kooperativen Arbeitsszenarien: Durch Kombination konventioneller Maschinenleistung mit notwendig begleitenden Datendiensten entstehen hybride Services.
Mit Beauftragung und Durchführung derartiger Dienstleistungen müssen detaillierte Vereinbarungen über die bereitzustellenden Daten und über die Verwendung der bei der Dienstleistung erhobenen Messwerte formuliert und automatisiert und dezentral überwacht werden.
HyServ erforscht und entwickelt innovative Servicekonzepte und Schnittstellen für Anbieter und Nutzer hybrider Dienste und illustriert und erprobt dies am Beispiel kollaborativer Arbeitsprozesse in der Landwirtschaft.
Zentrale Komponenten sind die Formulierung von Smart Contracts über Bereitstellung und Weiterleitung zweckgebundener betrieblicher Daten; Orchestrierte Micro-Services und Datenquellen mit kryptographisch gesichertem Austausch und Überwachung der vereinbarten Datenflüsse in Blockchain-basierten dezentralen Strukturen; eine insbesondere für Nutzer im KMU-Bereich adäquat bedienungsfreundliche Zugangslösung; schließlich begleitende Schulungskonzepte für potentielle Anwender und Kunden, welche die innovativen Möglichkeiten der hybriden Dienstleistungen breiten Nutzerschichten zugänglich machen.
Geobox-I: Standardisierung der GeoBox-Infrastruktur I: Dezentrale Datenhaltung und regionale Vernetzung (1.10.2018-31.12.2020, BMEL)
Geobox-I – Standardisierung der GeoBox-Infrastruktur (1.10.2018-31.12.2020, BMEL) – Website
Förderkennzeichnen TU Darmstadt: ptBLE-FKz 28-RZ-5.058
Standardisierung der GeoBox-Infrastruktur – Phase 1: Dezentrale Datenhaltung und regionale Vernetzung
Ziel des Vorhabens GeoBox-I ist die experimentelle Entwicklung, Erprobung und Verbreitung eines praxistauglichen Prototyps einer standardisierten und resilienten GeoBox-Infrastruktur zur dezentralen Datenhaltung und regionalen Vernetzung. Dies umfasst (1) die Vorgabe von Datenstrukturen und Vokabularien für austauschrelevante Informationen in einfach verständlicher Form in einem geeigneten Webportal als öffentliche Dienstleistung für die Branche, (2) die Spezifikation der GeoBox als betriebliche Datendrehscheibe mit Zwischenspeicher für vielfältige relevante Informationen, unter der alleinigen Kontrolle des jeweiligen landwirtschaftlichen Betriebes, (3) die Bereitstellung von wichtigen Geobasis- und Fachdaten für die landwirtschaftlichen Betriebe mit dezentraler Speicherung in den Betrieben, (4) die Realisierung von Kommunikationsprotokollen und Formularassistenten für den standardisierten Datenaustausch mit Dritten, (5) die Konzeption exemplarischer Dienste, die aus den standardisiert vorliegenden Daten extrahierte, unmittelbar nützliche Beratungsleistungen für Landwirte bereitstellen und (6) die Implementierung aller essentiellen Funktionen in Form offengelegter Referenz-Implementierungen exemplarischer Anwendungen. Diese werden auf hoheitliche Informations- und Beratungsinhalte im Bereich des Pflanzenschutzes fokussiert und im Rahmen der Aus- und Weiterbildung zum Thema Resilientes Smart Farming in die Praxis transferiert.
2022
2021
2020
2019
2018
SFB1053 MAKI: Multi-Mechanismen-Adaptation für das künftige Internet (2018-2019, DFG)
SFB MAKI: Multi-Mechanismen-Adaptation für das künftige Internet (seit 2018, DFG) – Website
Wie wird das Internet der Zukunft aussehen? Welche bereits bekannten Arten der Kommunikation bleiben erhalten, welche neuen müssen darüber hinaus berücksichtigt werden? Welche zusätzlichen Herausforderungen stellt die zunehmend mobile Nutzung der Netze? Der Sonderforschungsbereich MAKI (Multi-Mechanismen-Adaptation für das künftige Internet) schafft neue Voraussetzungen für die Kommunikationssysteme der Zukunft. Diese sollen sich sehr viel einfacher und im laufenden Betrieb an Veränderungen anpassen können. So könnte zum Beispiel ein Videostream in hoher Qualität und ohne Unterbrechung auf dem Smartphone abgespielt werden, auch wenn das Mobilfunknetz aufgrund von enormen Menschenansammlungen überlastet ist. Selbst auf Volksfesten und bei großen Sportveranstaltungen hätte der Nutzer zukünftig stabilen Empfang.
X3: Infrastructure-Centered Perspective: Human-Computer-Interaction and Transitions: Das Teilprojekt X3 untersucht Transitionen bei Infrastrukturstörungen, etwa Abweichungen oder komplette Ausfälle. Es werden sowohl qualitative empirische Studien als auch repräsentative quantitative Studien durchgeführt, um Daten zur Wahrnehmung von Infrastrukturstörungen aus Sicht verschiedener Akteure zu sammeln und auszuwerten. Unter Berücksichtigung der empirischen Ergebnisse ist es das Ziel, technische Parameter abzuleiten, die im Einklang zu den Bedürfnissen der Akteure stehen, um Transitionen bei Infrastrukturstörungen proaktiv auszulösen. Darüber hinaus werden gebrauchstaugliche Demonstratoren zur Warnung und Information der Bevölkerung bei Infrastrukturstörungen entwickelt, um die Evaluation von Anwendungen und Dienste im Hinblick auf Benutzerfreundlichkeit, Verlässlichkeit und Widerstandsfähigkeit zu ermöglichen.
2020
2019
2018
CRISP: Center for Research in Security and Privacy (2017-2018, BMBF+HMWK) – in ATHENE aufgegangen
CRISP – Center for Research in Security and Privacy (1.10.2017-31.12.2018, BMBF+HMWK) – in ATHENE überführt
Mitglieder von CRISP sind die TU Darmstadt mit ihrem Profilbereich für IT-Sicher­heits­forschung CYSEC, die Hochschule Darmstadt sowie das Fraunhofer-Institut für Sichere Informations­technologie SIT und das Fraunhofer-Institut für Graphische Da­ten­verarbeitung IGD, die beide in Darmstadt ihren Sitz haben. Diese Part­ner­schaft weist die europaweit größte Allianz von For­schungs­ein­rich­tun­gen im Bereich Cyber­sicher­heit auf.
2021
2019
2018
2017
Frühere Projekte an der Universität Siegen:
KontiKat: Zivilgesellschaftliche und betriebliche Kontinuität durch sozio-technische Vernetzung in Katastrophenlagen (1.6.2017-31.12.2021, BMBF)
KontiKat: Zivilgesellschaftliche und betriebliche Kontinuität durch sozio-technische Vernetzung in Katastrophenlagen (1.6.2017-31.12.2021, BMBF) – Details
Krisen und Schadensereignisse können das gesellschaftliche Leben und wirtschaftliche Prozesse erheblich beinträchtigen. Dabei muss es sich nicht um Katastrophen handeln. Auch der regionale Ausfall von Telekommunikationsanlagen über Stunden oder Tage kann bereits weitreichende Folgen haben. Im Fokus des Projekts KontiKat steht die Aufrechterhaltung und Wiederherstellung des gesellschaftlichen Lebens nach größeren Schadensereignissen und Katastrophen. Hierzu sollen empirische Studien zur Erfassung der sozialen Vernetzung der Bevölkerung sowie von kleinen und mittleren Unternehmen durchgeführt werden. Die Ergebnisse tragen dazu bei, die Selbstorganisation, Hilfeleistungen und Notfallkommunikation in Krisensituationen zu fördern. (PDF Projektumriss_KontiKat)
2022
2021
2020
2019