Unsere Forschung wird zum einen aus Landesmitteln der TU Darmstadt sowie zu großen Teilen in drittmittelfinanzierten (BMBF, HMWK, DFG und BMEL) Forschungsprojekten realisiert.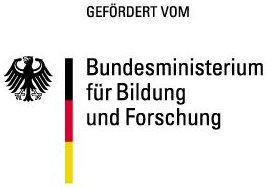 Aktuelle Projekte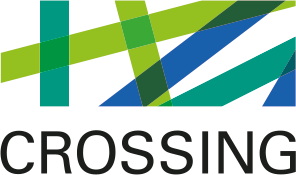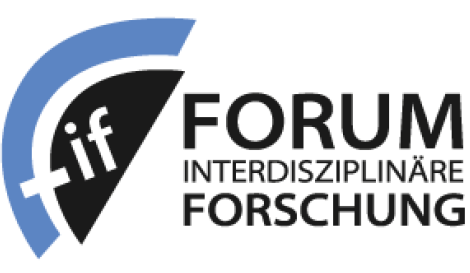 Frühere Projekte
Frühere Projekte an der TU Darmstadt:
Geobox-I: Standardisierung der GeoBox-Infrastruktur I: Dezentrale Datenhaltung und regionale Vernetzung (1.10.2018-31.12.2020, BMEL)
Geobox-I – Standardisierung der GeoBox-Infrastruktur (1.10.2018-31.12.2020, BMEL) – Website
Förderkennzeichnen TU Darmstadt: ptBLE-FKz 28-RZ-5.058
Standardisierung der GeoBox-Infrastruktur – Phase 1: Dezentrale Datenhaltung und regionale Vernetzung
Ziel des Vorhabens GeoBox-I ist die experimentelle Entwicklung, Erprobung und Verbreitung eines praxistauglichen Prototyps einer standardisierten und resilienten GeoBox-Infrastruktur zur dezentralen Datenhaltung und regionalen Vernetzung. Dies umfasst (1) die Vorgabe von Datenstrukturen und Vokabularien für austauschrelevante Informationen in einfach verständlicher Form in einem geeigneten Webportal als öffentliche Dienstleistung für die Branche, (2) die Spezifikation der GeoBox als betriebliche Datendrehscheibe mit Zwischenspeicher für vielfältige relevante Informationen, unter der alleinigen Kontrolle des jeweiligen landwirtschaftlichen Betriebes, (3) die Bereitstellung von wichtigen Geobasis- und Fachdaten für die landwirtschaftlichen Betriebe mit dezentraler Speicherung in den Betrieben, (4) die Realisierung von Kommunikationsprotokollen und Formularassistenten für den standardisierten Datenaustausch mit Dritten, (5) die Konzeption exemplarischer Dienste, die aus den standardisiert vorliegenden Daten extrahierte, unmittelbar nützliche Beratungsleistungen für Landwirte bereitstellen und (6) die Implementierung aller essentiellen Funktionen in Form offengelegter Referenz-Implementierungen exemplarischer Anwendungen. Diese werden auf hoheitliche Informations- und Beratungsinhalte im Bereich des Pflanzenschutzes fokussiert und im Rahmen der Aus- und Weiterbildung zum Thema Resilientes Smart Farming in die Praxis transferiert.
2021
2020
2019
2018
SFB1053 MAKI: Multi-Mechanismen-Adaptation für das künftige Internet (2018-2019, DFG)
SFB MAKI: Multi-Mechanismen-Adaptation für das künftige Internet (seit 2018, DFG) – Website
Wie wird das Internet der Zukunft aussehen? Welche bereits bekannten Arten der Kommunikation bleiben erhalten, welche neuen müssen darüber hinaus berücksichtigt werden? Welche zusätzlichen Herausforderungen stellt die zunehmend mobile Nutzung der Netze? Der Sonderforschungsbereich MAKI (Multi-Mechanismen-Adaptation für das künftige Internet) schafft neue Voraussetzungen für die Kommunikationssysteme der Zukunft. Diese sollen sich sehr viel einfacher und im laufenden Betrieb an Veränderungen anpassen können. So könnte zum Beispiel ein Videostream in hoher Qualität und ohne Unterbrechung auf dem Smartphone abgespielt werden, auch wenn das Mobilfunknetz aufgrund von enormen Menschenansammlungen überlastet ist. Selbst auf Volksfesten und bei großen Sportveranstaltungen hätte der Nutzer zukünftig stabilen Empfang.
X3: Infrastructure-Centered Perspective: Human-Computer-Interaction and Transitions: Das Teilprojekt X3 untersucht Transitionen bei Infrastrukturstörungen, etwa Abweichungen oder komplette Ausfälle. Es werden sowohl qualitative empirische Studien als auch repräsentative quantitative Studien durchgeführt, um Daten zur Wahrnehmung von Infrastrukturstörungen aus Sicht verschiedener Akteure zu sammeln und auszuwerten. Unter Berücksichtigung der empirischen Ergebnisse ist es das Ziel, technische Parameter abzuleiten, die im Einklang zu den Bedürfnissen der Akteure stehen, um Transitionen bei Infrastrukturstörungen proaktiv auszulösen. Darüber hinaus werden gebrauchstaugliche Demonstratoren zur Warnung und Information der Bevölkerung bei Infrastrukturstörungen entwickelt, um die Evaluation von Anwendungen und Dienste im Hinblick auf Benutzerfreundlichkeit, Verlässlichkeit und Widerstandsfähigkeit zu ermöglichen.
2020
2019
2018
CRISP: Center for Research in Security and Privacy (2017-2018, BMBF+HMWK) – in ATHENE aufgegangen
CRISP – Center for Research in Security and Privacy (1.10.2017-31.12.2018, BMBF+HMWK) – in ATHENE überführt
Mitglieder von CRISP sind die TU Darmstadt mit ihrem Profilbereich für IT-Sicher­heits­forschung CYSEC, die Hochschule Darmstadt sowie das Fraunhofer-Institut für Sichere Informations­technologie SIT und das Fraunhofer-Institut für Graphische Da­ten­verarbeitung IGD, die beide in Darmstadt ihren Sitz haben. Diese Part­ner­schaft weist die europaweit größte Allianz von For­schungs­ein­rich­tun­gen im Bereich Cyber­sicher­heit auf.
2019
2018
2017
Frühere Projekte an der Universität Siegen:
Geobox-D: Düngemittelplaner sowie Geobox-U: Usability Optimierung (2016-2018)
EmerGent: Emergency Management in Social Media Generation (2014-2017, EU)
EmerGent: Emergency Management in Social Media Generation
(1.4.2014-30.7.2017, EU) – Website
Die Nutzung sozialer Medien in Katastrophenlagen ist mittlerweile ein verbreitetes Phänomen. Ereignisse, wie das Hochwasser in Mitteleuropa 2013 oder das Love-Parade Unglück 2010, zeigen, dass Bürger beispielsweise Facebook oder Twitter nutzen, um miteinander zu kommunizieren und (Selbst-)Hilfe zu organisieren. Behörden und Organisationen mit Sicherheitsaufgaben (BOS), wie die Feuerwehr und Polizei, kommunizieren über soziale Medien mit der Öffentlichkeit oder nutzen die bereitgestellten Inhalte zur Lagebeurteilung.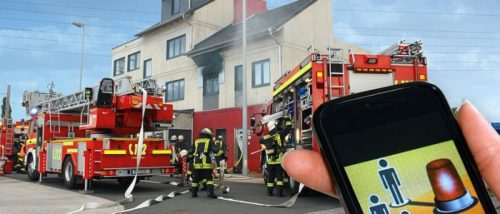 Das Ziel des von der Europäischen Union geförderten Forschungsprojekts ist die Untersuchung der positiven und negativen Auswirkungen sozialer Medien in Katastrophenlagen, um die objektive und gefühlte Sicherheit der Bürger zu erhöhen. Hierzu werden zuerst anhand vergangener Ereignisse, empirischer Untersuchungen und veröffentlichter Studien derzeitige Nutzungsmuster und zukünftige Nutzungspotentiale untersucht. Hierauf aufbauend sollen Prototypen entwickelt und erprobt werden, die sowohl Bürger als auch die zuständigen BOS in der Bewältigung von Schadenslagen unterstützen.
Neben der Universität Siegen sind die Universität Paderborn als Koordinator, IES Solutions (Italien), Oxford Computer Consultants, Travistock Institute (beide Großbritannien), Vestlandsforsking (Norwegen) sowie die Federation of the European Union Fire Officer Associations (Luxembourg), die European Emergency Number Association (Belgien), das Institut für Feuerwehr- und Rettungstechnologie (Deutschland) sowie das Scientific and Research Centre for Fire Protection (Polen) beteiligt.
Dieses Projekt wird durch das Siebte Rahmenprogramm der Europäischen Gemeinschaft für Forschung, technologische Entwicklung und Demonstration mit der Fördernummer 608352 finanziert.
2019
2018
2017
2016
2015