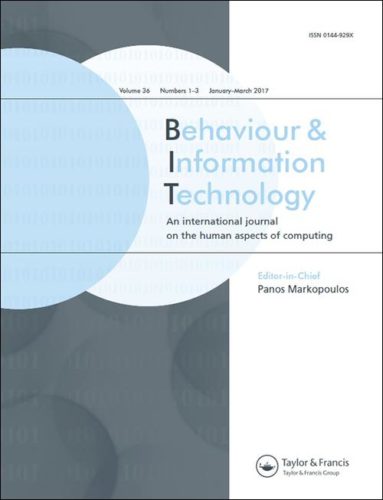 Prof. Christian Reuter was appointed as Associate Editor of "Behaviour & Information Technology (BIT) – an international journal on the human aspects of computing". The journal is ranked as  "A" according to CORE Ranking.
The journal "puts people before technology. As such it deviates from other related journals. It is the primary scientific venue for peer-reviewed publications on human-centred IT.
BIT reports original research studies, practical case studies, and thoughtful articles on:
usability and user experience (UX)
human computer interaction (HCI)
human-centred and user-centred design
the social, business and human aspects of the digital world.
The Journal attracts authors and readers from a variety of disciplines (e.g., usability, user experience, psychology, ergonomics, computer science, and sociology), originating from both academics and industry."
Christian Reuter appointed as Associate Editor of the Journal Behaviour & Information Technology (BIT)